For the best rubbish clearance use our services in Edgware now!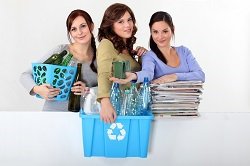 Are you having building work done and need a reliable rubbish clearance? Or have you had a sort out in the garage, shed or loft and found a lot of worthless waste? Whatever you need clearing away in Edgware and across the HA8 area, call us now. For the best rubbish removal service, hire Rubbish Clearance Edgware today and free up some space. Nobody likes having clutter around them so we can help. Our skilled staff will handle the work so just leave it to us. We supply an effective waste disposal that is safe and legal. Our company has years of experience in the waste removal industry and know how to dispose of your waste. For a free consultation call 020 3514 2515 now.
We guarantee trustworthy services
You can call us if you are in the NW7 area and we will take away just about any old rubbish or waste that you have in your home or workplace. We will reuse almost all of the waste you discard and make it into another material. As an established rubbish collection company we work with special environmental facilities that are able to reprocess all of your waste. In addition we have local organisations and charities that will make use of old furniture and goods that you longer require. Yes we are licensed and have all of the correct insurances to take away almost any type of rubbish. Our staff will sort, load and take away anything from a small to large load. We will even clear up any mess left from the waste.
We are the number one stop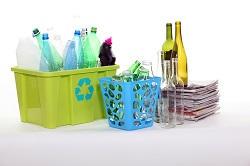 We have a wide range of rubbish clearance services and can help in many circumstances all over the HA8 area. We will take away almost any waste in the NW7 area, from office furniture, building waste, garden and household rubbish. It doesn't matter whether it is messy building materials, old furniture, wood, glass, plastic or metal we will remove it. We have special low emission trucks that are designed to take large loads of waste. All of it is taken to our special recycling depots to be reclaimed. Our house clearance service is an affordable option when moving home or, if you need help with emptying a house of a deceased family member. We offer the best property clearance services and a money back guarantee.
We guarantee we recycle as much as possible
We care about our environment, and do all we can to reuse whatever you throw away. It doesn't matter what you need removing we can deal with it. Our hard working employees will sort, load and transfer your junk to the proper facilities to be reclaimed. We are licensed and work with special recycling centers to make use of your waste. Our waste disposal methods are safe and follow all necessary safety regulations. Recycling is our intention, and we will find a use for all of your rubbish. We are dedicated, reliable and trustworthy. Talk to an expert now on 020 3514 2515! We will offer advice so book an appointment today!
Let us help make more space now
For a highly effective rubbish clearance service in Edgware, hire Rubbish Clearance Edgware. We have a selection of rubbish removal services available to help in all situations. From commercial to domestic clearance we can handle just about anything safely and legally. We supply an affordable rubbish collection saving you the time and effort. Almost all of your waste will be recycled in the interest of the environment. The size of the load isn't a problem as we will remove anything. Simply trust us to do an exceptional service. Call now for a free estimate on 020 3514 2515.